Residential Window Tinting
Nothing adds life to your home more than great natural light, but it's also possible to have too much of a good thing. With natural sunlight comes unwanted heat and hotspots, which can really affect your overall comfort and make for a less inviting atmosphere. Solar Gard films reject up to 79% of solar energy – providing you greater temperature stability and comfort while reducing solar heat gain and bothersome glare.
---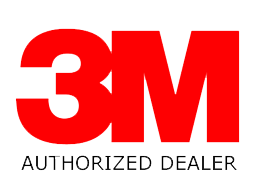 A trained installer will professionally fit window film to the inside of your existing windows. Many films are optically clear, meaning they're virtually undetectable inside or out. Others offer a tint or reflectivity that increases your privacy and enhances the look of your home. Maintenance is worry-free. Simply clean windows as you normally would.
---
Benefits of Residential Window Films
---
---
Cut Your Home Cooling Costs Up to 50%

According to the EPA Energy Star Buildings Manual in the United States, approximately half of a home's utility bills are wasted by loss of heat and heat gain through untreated windows. Home window tinting can significantly improve energy efficiency. With a thin, virtually invisible addition to your home's existing windows, window films can help you save up to 50% on cooling costs.

Reduce Heat and Glare

Open your blinds, shades, or draperies and let the sunlight in. In addition to blocking heat, home window tint reduces glare by up to 87%, making it easier for you to watch television or work on a computer in the comfort of your home. Because window films are made with ultra-clear, distortion-free materials, you won't even know it's there.

Lessen the Effects of Harmful UV Rays

Most fabrics, furnishings and artwork can fade simply by allowing daylight to pass through an untreated window. Home window tinting with window films will block up to 99.9% of all UVA and UVB rays, helping to protect your family and preserve the color of your furnishings, fabrics and carpets.

Corrects Temperature Imbalances

Window films can help eliminate hot and cold spots within your home by using film that reduces heat gain coming through the glass in hot areas. This will create a more balanced temperature across the space and reduce the load on your air conditioning system.

Protect Your Home and Family

Glass can be a real hazard in the home when broken from accidents, storms, or break-ins. Safeguard your family and your property with safety films. This transparent but powerful barrier helps hold glass in place should an impact occur, and helps you defend against the unexpected.

Affordable Alternative to Replacement Window

While damaged or deteriorating windows simply have to be replaced, home window tinting provides an affordable alternative to replacement when your goal is to improve energy efficiency. In fact, the cost for quick, professional installation is about one-tenth the cost of replacement windows!