Commercial Window Tinting
Commercial window films (sometimes referred to as commercial window tint) adds more ambience and energy to a workplace than natural light, but it's also possible to have too much of a good thing. With natural sunlight comes unwanted heat and hotspots, which can affect everyone's comfort.  Skyline's variety of window films can reject up to 79% of solar energy – providing your employees and customers with a more temperature-stable and comfortable environment. By reducing annoying glare, our window films improve visibility of computer screens and monitors and minimize eye strain.
---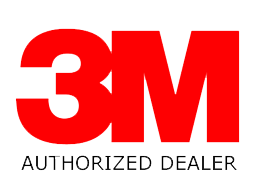 A trained installer will professionally fit window film to the inside of your existing windows. Many films are optically clear, meaning they're virtually undetectable inside or out. Others offer a tint or reflectivity that increases your privacy and enhances the look of your building. Maintenance is worry-free. Simply clean windows as you normally would.) is one of the most effective and economical methods of controlling energy costs and increasing comfort for new construction and retrofit projects alike. A smart alternative to window replacement, commercial window film offers premium, high-performance glazing solutions for all types of glazing systems: clear, tinted, low-e or coated glass, and from curtain wall to interior glass.
---
Benefits of Commercial Window Film
---
---
Significantly reduced heating and cooling costs

Window films can help eliminate hot and cold spots within a space through the strategic use of film that reduces heat gain coming through the glass in hot areas. This will create a more balanced temperature across the space and reduce the load on the HVAC system.

UV Protection

Solar control window film helps block dangerous UV rays from entering your building. Help protect your interior furnishings fading and your occupants from skin cancer.

Energy Efficiency

Just like insulation for your building, solar control window film offers thermal insulation for your windows. Control how much light and heat enters your building and reduce utility costs.

Comfort & Productivity

Increase comfort without paying for tinted glass for your building. Solar control window film is a fraction of the cost of tinted glass and offers many benefits including increased employee comfort and productivity.

Safety & Security

Security window films will help control and lessen the danger and damage caused by broken glass in new construction and retrofit projects.

Fast Return on Investment

Solar window films offers one of the fastest payback periods of popular energy-savings upgrades such as lighting, window and HVAC replacement. Typical ROI is often 3 years or less.

Affordable Alternative to Replacement Window

While damaged or deteriorating windows simply have to be replaced, home window tinting provides an affordable alternative to replacement when your goal is to improve energy efficiency. In fact, the cost for quick, professional installation is about one-tenth the cost of replacement windows!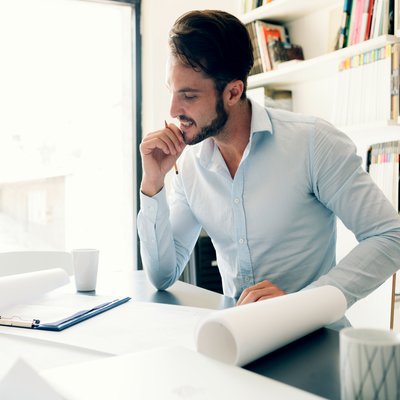 3M™ Thinsulate™ Window Film Climate Control Series for Commercial
---
Virtually invisible insulation. Enhance comfort and efficiency year round. This low emissivity window film helps improve the insulation value of a typical single-pane window close to that of a double-pane window, and of a double-pane close to that of a triple-pane.
Helps provide increased insulation performance, much like upgrading single pane to double pane and double pane to triple pane windows. Application of this film is much, much less expensive than actually replacing all that glass, and the results rival or match the performance, and appearance, of new glass. Historic registered buildings, newer office towers, and every sort of building in between can be improved by the addition of 3M™ Thinsulate™ Climate Control Window Film. It enhances sustainability, comfort, and helps to provide fade protection, while remaining virtually invisible, with a neutral appearance that will not dramatically change the look of your windows – inside or out.
Helps keep you warm during cold winter months.
Good heat rejection provides additional comfort and energy savings in the summer months.
Film offers high visible light transmission with a neutral appearance to help maintain a building's existing appearance.
Significantly blocks the amount of harmful UV rays that cause fading, helping to extend the life of furnishings.
Includes a comprehensive warranty from 3M.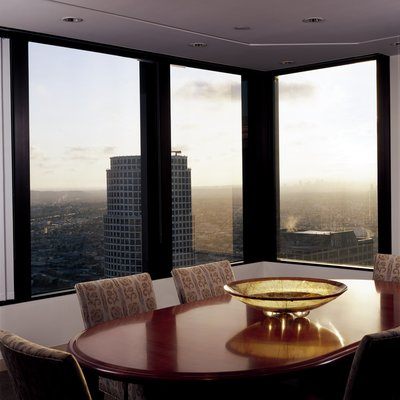 3M™ Sun Control Window Films, Night Vision™ Series for Commercial
---
Enhanced views, savings and comfort. Better sight at night. The night vision series helps block the sun's damaging UV rays, reduce glare and reject up to 71% of the sun's heat. Night Vision films allow 15% to 35% of the natural light into your rooms by day, and thanks to a low interior reflectivity, you can still enjoy the view out by night.
Great heat rejection helps provide energy savings and improved comfort. Plus, higher exterior reflectivity means you can enjoy enhanced privacy with your windows.
Offers enhanced views with low interior reflectivity, especially at night.
Rejects up to 71% of the sun's heat to help reduce glare and eye discomfort.
Significantly blocks the amount of harmful UV rays that cause fading, helping to extend the life of your furnishings.
Made with a scratch-resistant coating to ensure clear views.
3M™ nano-technology enhances the film's color stability.
Includes a comprehensive warranty from 3M.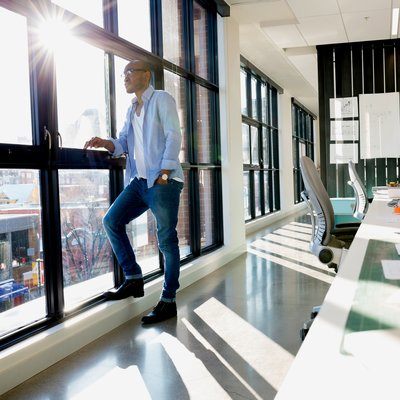 3M™ Sun Control Window Films, Prestige Series for Commercial
---
Optimize views and your bottom line. Aesthetics. Comfort. Energy savings. Protection. Take sun control to a whole new level for your building. Sunlight streaming through windows can create excessive heat, uncomfortable hot spots and glare. These issues may impact energy costs, tenant comfort and retention and, ultimately, your bottom line.
These spectrally-selective films reject up to 97% of the sun's heat-producing infrared light to keep you cool, comfortable and protected. What sets our films apart is the precision with which light waves are controlled as they pass through or reflect off of hundreds of layers of film. Compared to other films, 3M™ Window Films increase performance at a faster rate as the sun's angle increases. That means greater protection and comfort when you need it the most Solar heat comes from two primary sources, the visible light you can see and the infrared light you can feel. Prestige Series window films use non-metallized, multi-layer optical film and nano-technology to reject up to 97% of the sun's infrared light and reject up to 60% of the heat coming through your windows. These films also reject up to 99.9% of damaging UV rays to reduce fading of your furnishings. These industry-leading, spectrally-selective films are designed to keep you cool, comfortable and protected.
Allows high transmission of natural light into your building to provide excellent aesthetics.
This spectrally selective film rejects up to 97% of infrared light providing energy savings, enhanced comfort and protection.
Low interior and exterior reflectivity lets you enjoy the views from inside, while maintaining an attractive look from outside.
Non-metallized window film won't affect signal interference and is corrosion-resistant.
Significantly blocks the amount of harmful UV rays that cause fading, helping to extend the life of furnishings.
Prestige Series film can become carbon negative in as short as 6 months from install.
Includes a comprehensive warranty from 3M.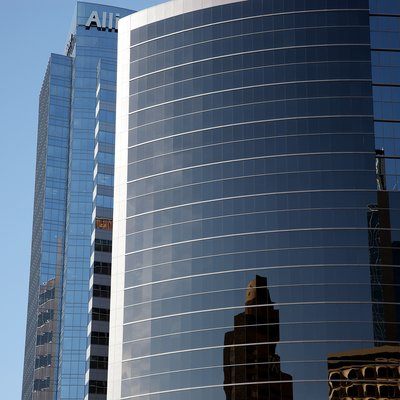 3M™ Sun Control Window Films, Traditional Series for Commercial
---
Save energy, improve privacy and aesthetics on a budget. The Traditional Series includes silver reflective films with excellent solar protection, rejecting up to 79% of all solar energy, helping to provide energy savings and improved comfort.
Series includes P18 Classic silver and Affinity commercial grade films. The darker tint helps reduce glare and eye discomfort and increased reflection helps enhance daytime privacy and can create a more uniform exterior appearance. Both have a comprehensive warranty from 3M. * Based on Energy Analysis for Window Films Applications in New and Existing Homes and Offices completed by CONSOL Energy.
Improve your buildings energy performance and comfort on budget.
Provides high heat reduction at a low cost.
Tinted, reflective films improve your building's energy performance to offer a quick return on investment.
Blocks up to 99% of harmful UV rays.
Helps reduce glare and eye discomfort.
Includes a comprehensive warranty from 3M.
Helps provide energy savings resulting in potential paybacks in less than 3 years*